Northwest Tea Festival 2017
Graphics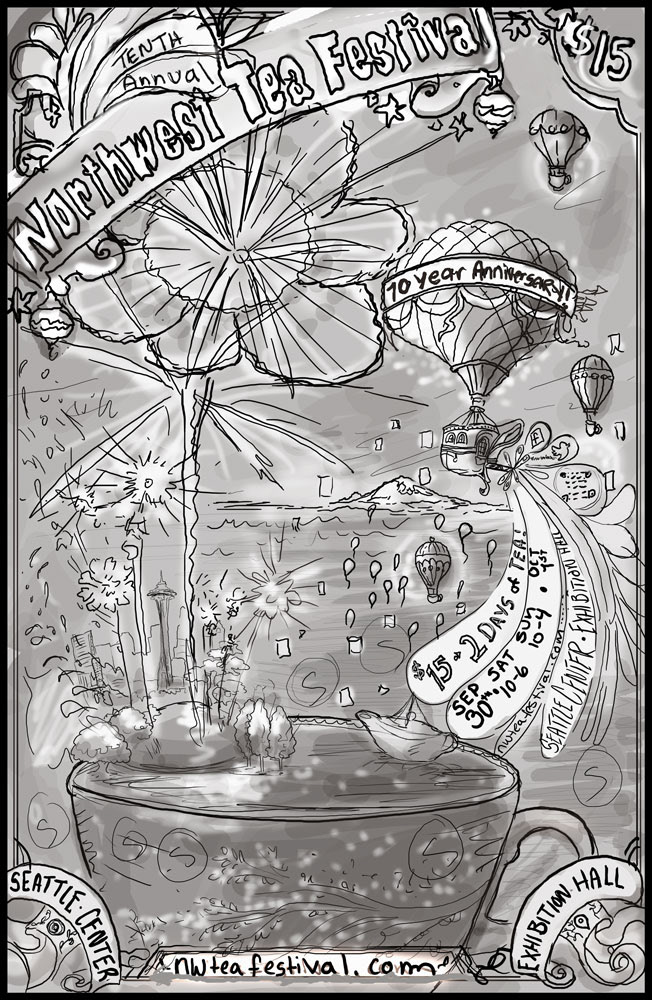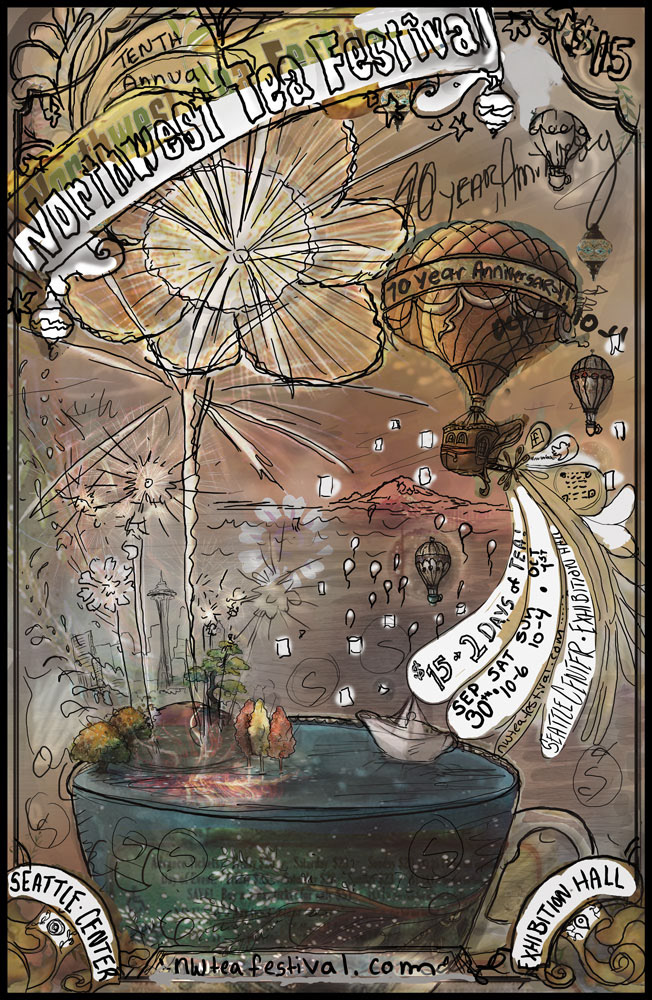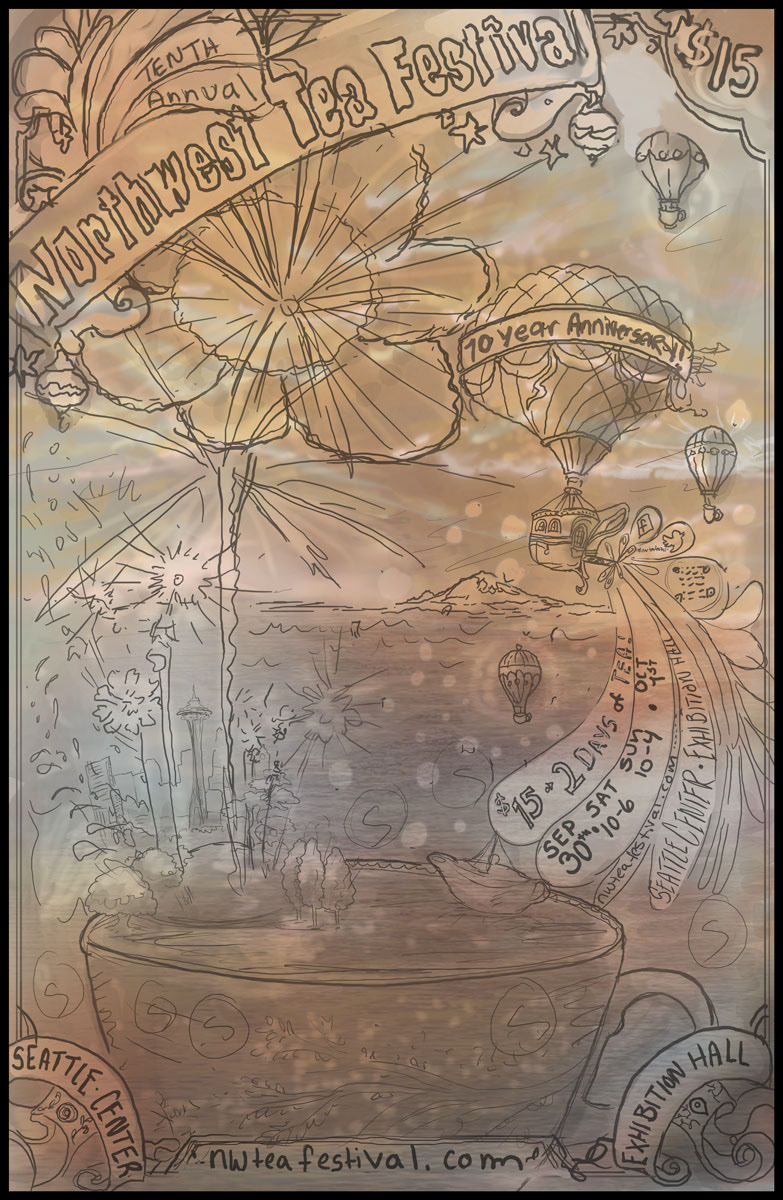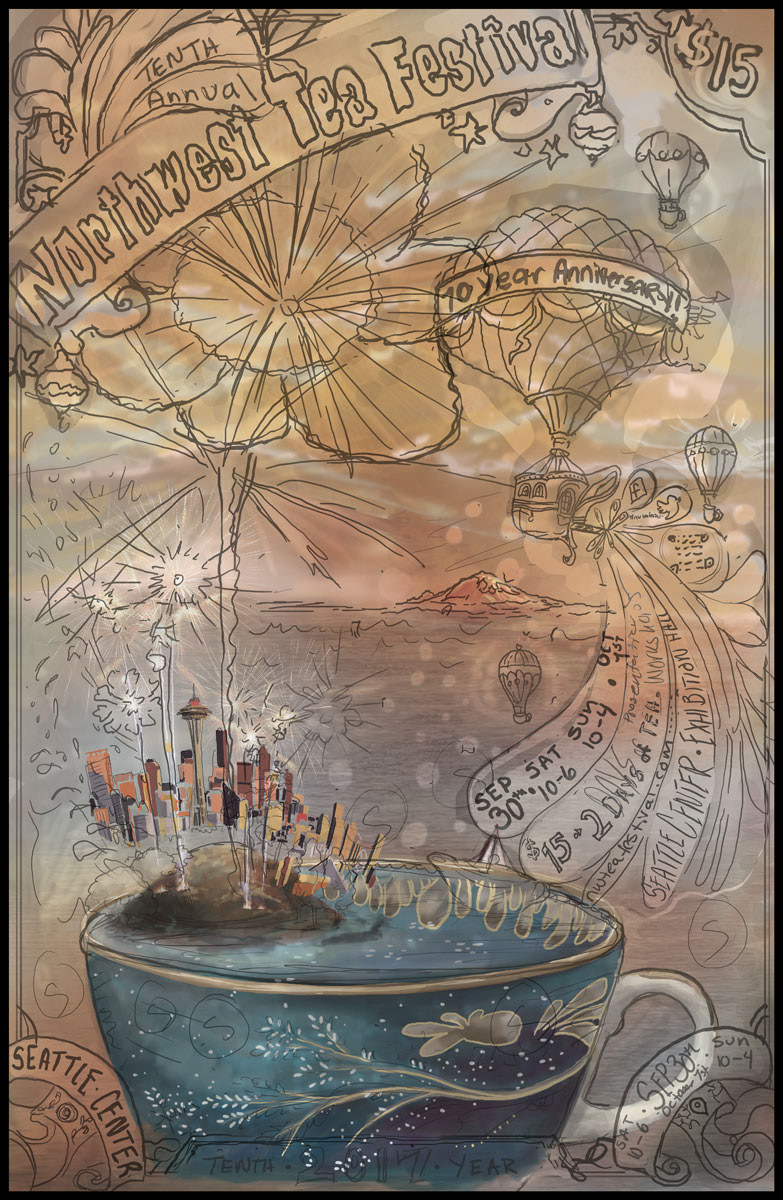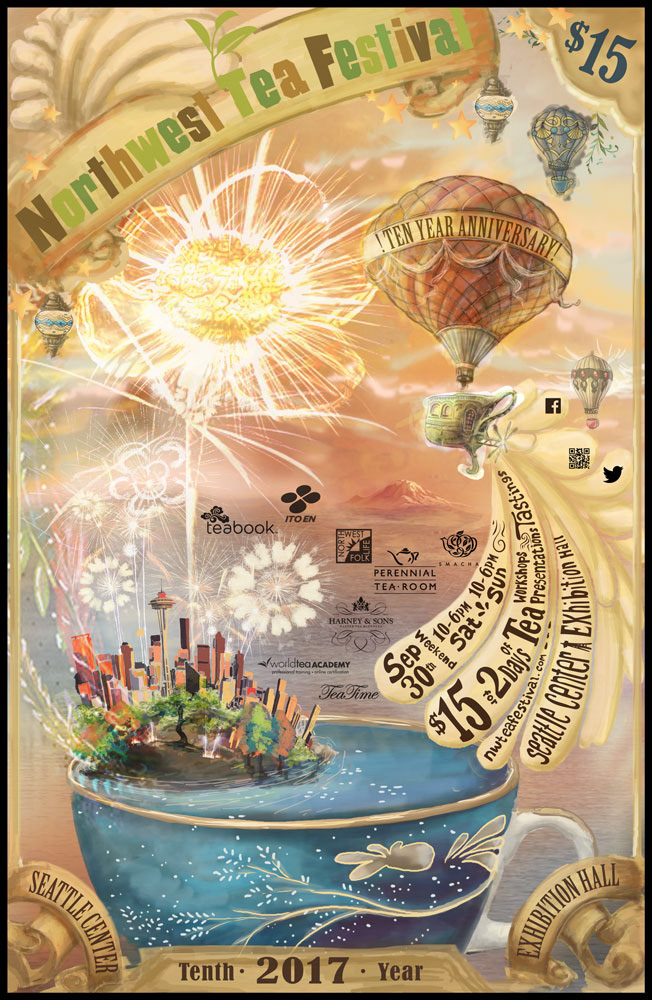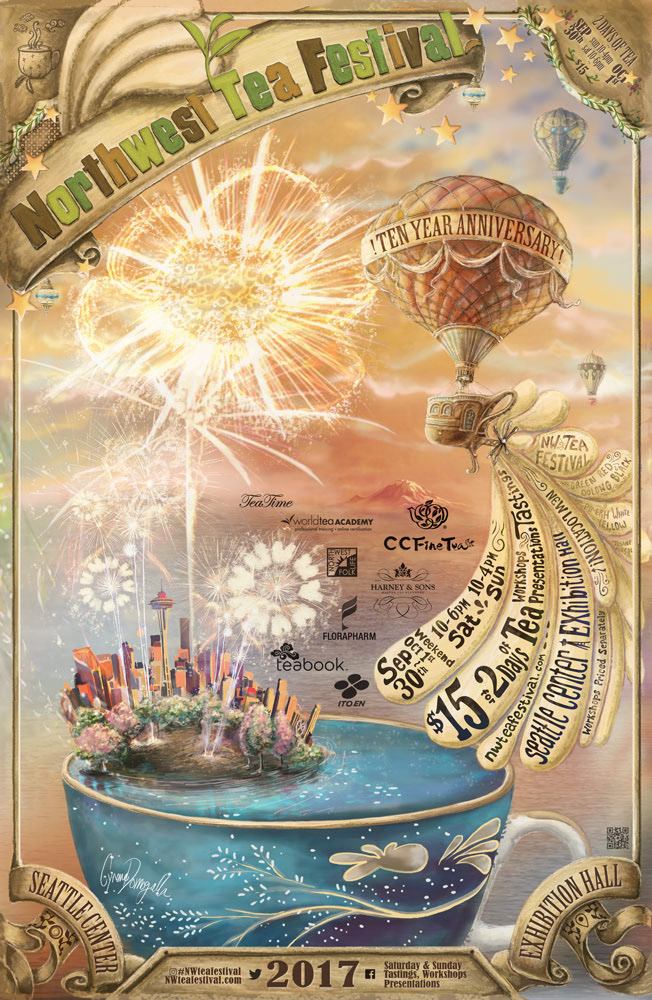 Being the 10th anniversary of the event, the committee wanted a celebratory theme for the poster. Taking inspiration from the Oregon Fair, the Seattle Skyline, and misty October feel, this poster took on some of the whimsy from 2014 while leaning more in the photo-rendering style.
As with most designs, I began with a sketch to place the elements and text. Progressing through the sequence you can see how the color and background was applied first, then adding the teacup, balloon, scrollwork, hand-drawn text, and final touches.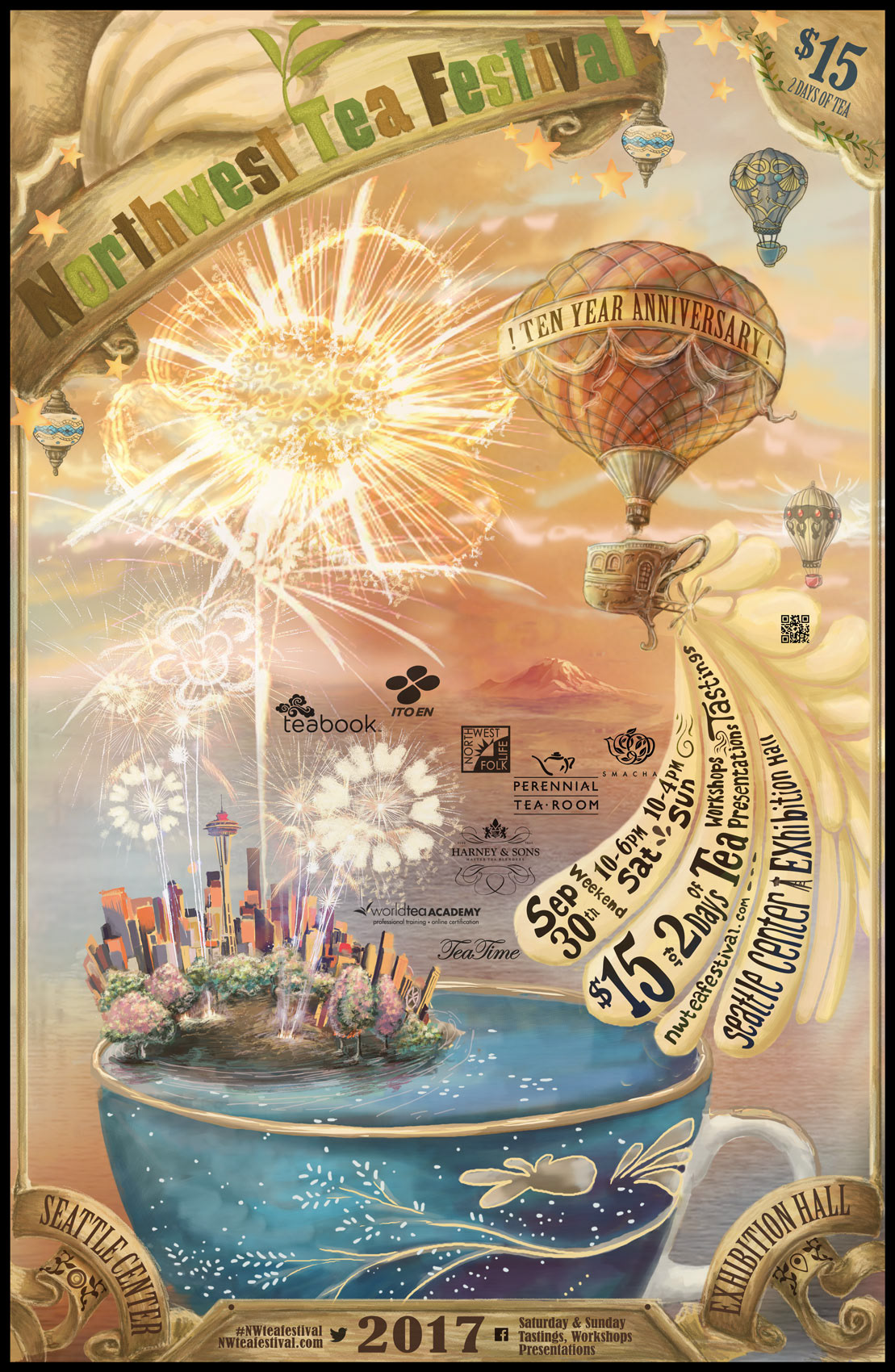 The final poster design and a photo (right) of it printed.